A Lost Village in the Himalayas
- A documentary film by Khakendra Pun
Today, people around the world know Nepal through things like Mount Everest, Kathmandu, Chitwan National Park, but they hardly hear any stories of the many indigenous people living on those hillsides of Nepal. Therefore, I've undertaken this sharing of heartfelt stories of their lives seen through my own eyes. As many of us have already witnessed modern civilization advancing at fast speed, overtaking this world with its robot technologies, many of these beautiful indigenous cultures have been vanishing from around the world.
Growing up in the village, being able to experience so much beauty within its community of honest, sincere, and loving people, who embraced moral values under dignity, love, and respect, I was blessed with this life. The joy of many festivals was celebrated in the village. Inspired by their beautiful spirits, I've put my heart and soul into creating this film from over 160 hours of video footage that I've taken. In this documentary film, you'll get to see the true compassion of love lived through the eyes of these villagers in the west part of Nepal.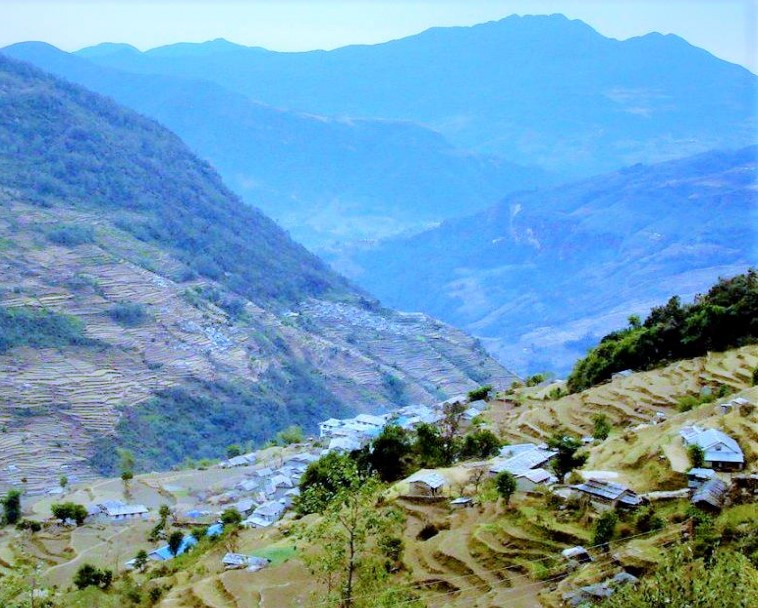 I've spent over 17 years completing this film project in hopes of adding to the color of humanity. In the film, you'll be able to see the complete cycle of these villagers' lives, the way they run their communities, different rituals and healing ceremonies they perform, the displays of their moral values, their honest smiles, foods they grow, and human dignity at the end of their lives. And the way how they respect mother earth and so on. A film that will inspire you, forever!
The shorter version of this film is one hour long. The full version runs for two and a half hours. This film has been viewed by over 1,79,179 people around the world. Please know that due to lack of technical knowledge when I first downloaded this video on YouTube ten years ago, the quality doesn't look great but the film on my DVDs will be much better quality. Thanks for your support.
Buy DVD of this documentary film