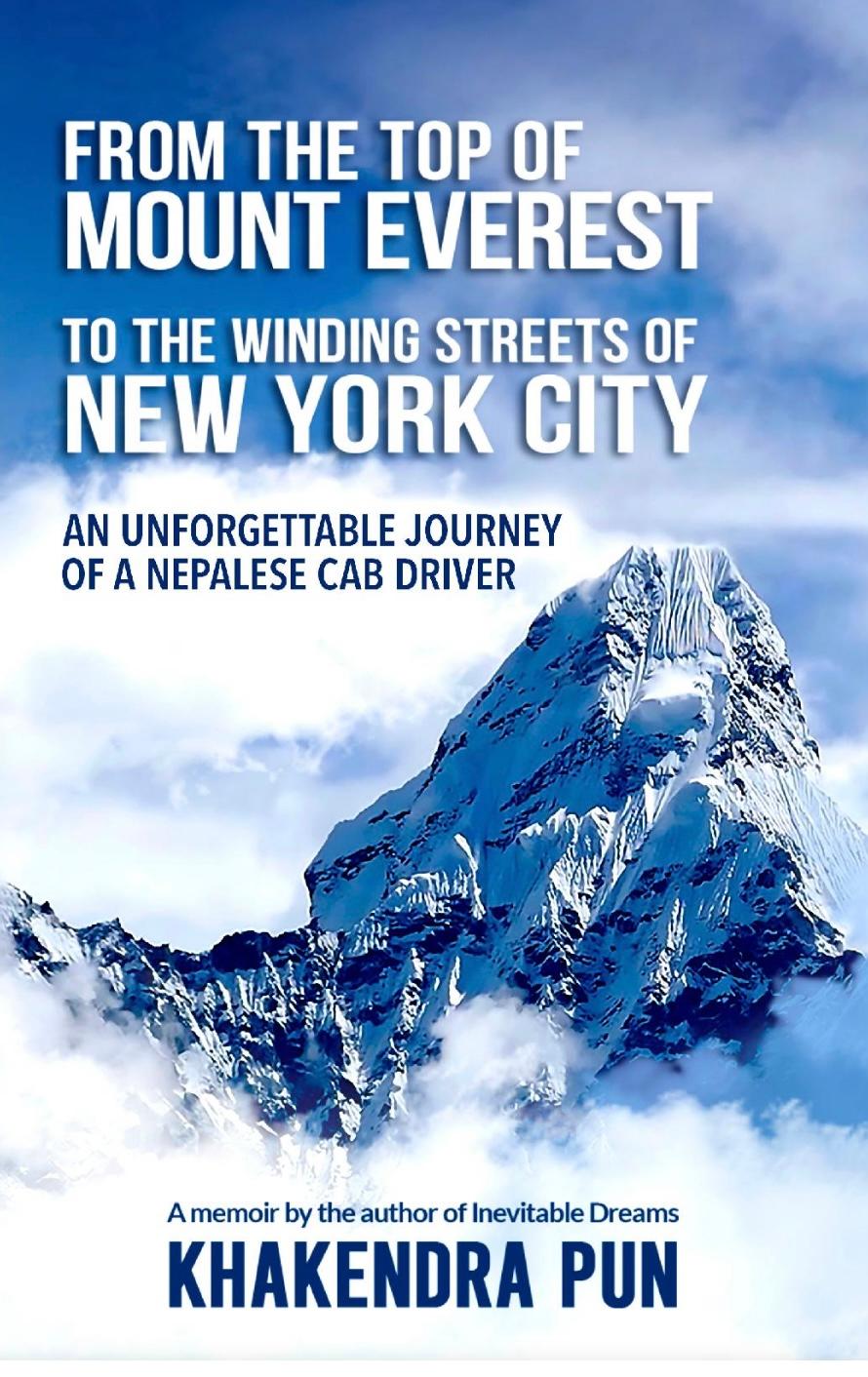 Physical Attributes
Width : 5.5"
Height : 8.5"
Cover Type : Hard Cover Bound
Pages : 474
Printed : Kathmandu, Nepal.
From the top of MOUNT EVEREST to the winding streets of New York CITY
When I first moved to New York, while my dream started shattering into pieces, becoming a yellow cab driver, I stood for one of the biggest challenges under my own dark shadows. Despite barely making enough money to live, something deeply started inspiring me at my work – the amazing stories of people who sat in the backseat of my cabby. Between the chaos of traffic and angry, violent and rude pedestrians and drivers, living in such a fast-paced world, every day, remembering home, for the next seven years, after working under nine different ride-sharing companies, Uber, Lyft, Via, Juno, Gett, Myle, Agape, Green Taxi, Curb, Yellow Taxi, picking over 10,000 customers from 147 different countries, I then decided to write this my fourth memoir.
As a cab driver, one of my ultimate dreams was to meet the highest rank of people on earth through the means of one or two degrees of human separation, which I truly believe, I've accomplished in doing so with my open spirits getting to know people. Hustling through the traffic while sharing stories with my customers, at every red light, and in every spare moment, writing notes on pieces of paper, I have finally put together this book to share with you. My ultimate dream was to show the connection between all of us, despite our differences in how we look or what we do for a living. After all, we live in one world under the big blue sky. Showing dignity and sharing kindness is what we need in order to uplift humanity. N A M A S T E.
Buy this book